$49.90 Mon - Fri | $59.90 Sat - Sun | Minimum 5 kids

You will need to arrive 1 hour before your selected flight time.
The iFLY Kids Party package includes:
2 indoor skydiving flights per person (minimum 5 kids aged 3 -16)

(Measured at a realistic 50 seconds per standard flight)

Flight suit, helmet, ear plugs and safety goggle hire

One on one assistance from an instructor as you fly

Souvenir flight certificate

Birthday cupcakes

A dedicated table for parents and guests

Need to make a booking within 5 days, or need a booking for more than 10 kids? - Call 1300 366 364 or info.gc@ifly.com.au. Also check out our Private Group package in the 'Explore' section
How It Works
It's so easy to fly with iFLY, there isn't much training involved. Indoor skydiving is one of the most accessible sports in the world.

One of iFLY's flight and safety instructors will give the birthday flyer and their friends a short rundown of the basics of indoor skydiving. Then it's time to get decked out in official flight gear, including goggles, helmet and a brightly colored, special flight suit which will make your kids feel like the real deal. When it's time to fly, the birthday party, will be gently guided into the wind chamber by their instructor. Supported by a cushion of air, the kids will seemingly float in the flight chamber. If the birthday flyer is flying with friends or family, they will all be part of the same group as they enjoy the one on one flight experience with their instructor.
The large viewing gallery and seamless glass walls of the flight chamber make this a fun viewing experience for everyone, even those not participating. The iFLY instructors periodically perform their super-cool stunts.
Post-flight Experience
After the kids have finished their flights, their instructor will lead them out of the flight chamber. Everyone receives a personalized flight certificate. You can also opt to purchase pictures and videos of your flight.
You will have been allocated a dedicated table in our viewing gallery on arrival where parents, guests and anyone else coming along can relax and enjoy the action from! Birthday cupcakes and any other catering you have ordered will be delivered to this table in time for the end of the flight session.
Safety
Safety is a primary concern at iFLY. Every instructor is certified and highly-trained. There is no jumping and no falling involved — it's all about simply floating on a column of air. Nothing about the experience would induce motion sickness. You'll feel wind in your face and you can breathe normally. No experience is required.

Photo Gallery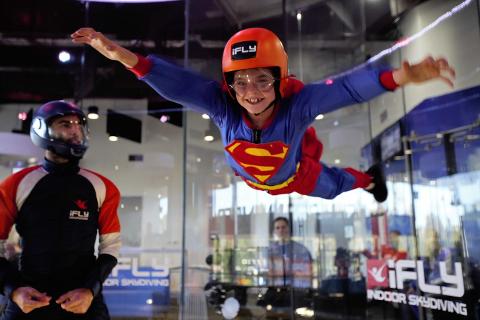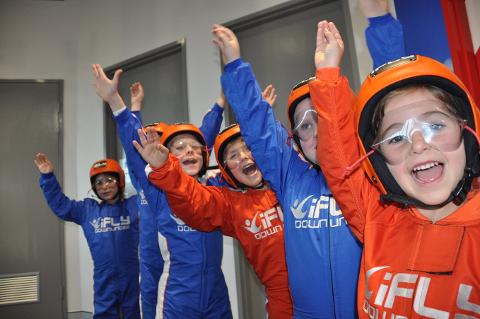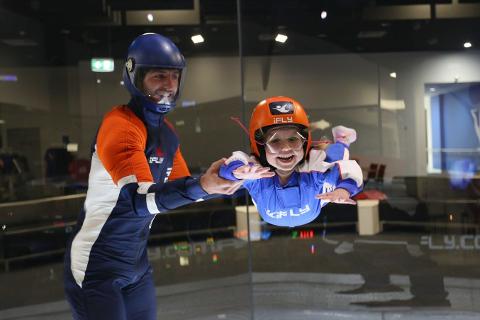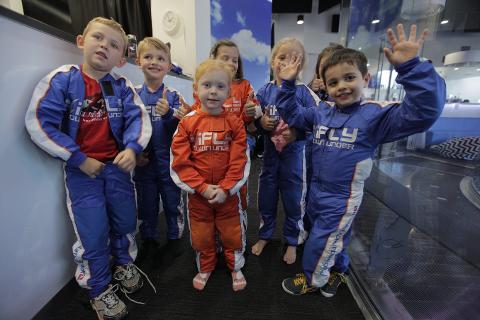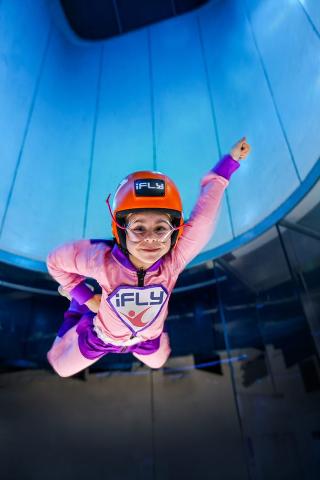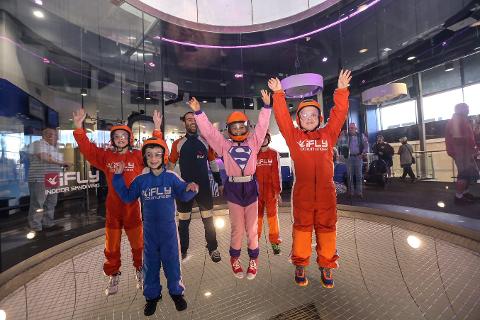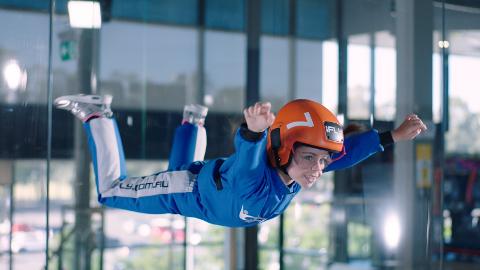 Location
3084 Surfers Paradise Blvd - Nearest Car Park is Bruce Bishop on Gold Coast Highway , Surfers Paradise QLD
Get Directions
Terms and Conditions
Who Can Fly: • 3 years old and above • Not Pregnant • Not under the influence of alcohol or non-prescription drugs • Under 105kg if under 180cm, under 115kg if over 180cm* • Not wearing a hard plaster cast • Does not suffer from any neck, back or heart conditions • Has not previously suffered from a dislocated a shoulder • Has signed our Statement of Risk waiver form • Anyone under 18 must be accompanied by an adult Management reserves the right to refuse service to anyone at any time. Please arrive 1 hour before your flight time *Flyers over our standard weight limit but under 135kg may fly provided an experienced instructor is available to take the flight. The experienced instructor must be requested at least 7 days prior to the flight date and will incur a $30 'special request' add-on. The iFLY High package or add-on is not available to those over our standard weight limit. All other terms and conditions continue to apply. Accessibility: We pride ourselves on being able to fly those with physical and/or psychological disabilities and understand that each case is unique. Please call us on 1300 366 364 to discuss your individual access requirements prior to booking so we can be prepared to make your dreams of flight come true.